Welcome To Durashield Building Systems Pvt. Ltd.
We at DURASHIELD have dedicated team of highly motivated and well qualified professionals with proven track record an considerable experience who are totally committed to our corporate goals of quality and consumer satisfaction. As highlighted in the forthcoming pages, the organization has been successful in bagging and executing various prestigious projects which has been the mainstay corporate signature of its performance.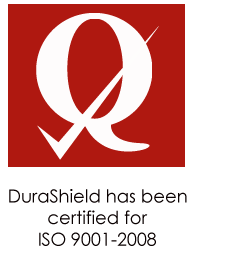 ISO 9001-2008 Certified
DURASHIELD has been certified for the ISO 9001-2008 certification. It vouches that not only DURASHIELD's manufacturing systems and quality control are as per the international norms but also the company has the capacity to design, develop and innovate new products in the segment.
Members Of IGBC
As a memeber of Indian Green Building Council (IGBC) we are actively involved in promoting the Green Building movement in India.The vision is to serve single point solution to facilitate this activity.
Hospitality Projects
Le Meridian (Cochin, Chennai)