Floor Expansion Joint Cover
We help you build your dream home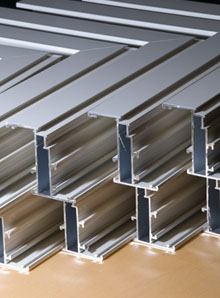 Over the past 20 years DURASHIELD has been one of the market leaders in the business of executing and delivering internationally acclaimed building projects for various prestigious projects in the country and overseas.
DURASHIELD has through the years sustained and fortified its position as leading brand in its field and has over the years enjoyed the confidence and acclaim of its growing family of satisfied clients.
Maintaining its traditional commitment to excellence and customer-focused technological innovation DURASHIELD has launched range of world class expansion & seismic joint cover systems in India, in a Joint Venture with BALCO INC, USA, an organization that has 50 years legacy in the business of designing, developing and manufacturing world class Expansion and Seismic joint covers.
One of Balco's differentiating advantage is in the ability of its highly experienced and skilled team of customizing design and fabrication to simplify installation, save overall cost whilst enhancing functionality and appearance of its installations.
The partnership of DURASHIELD-BALCO now provides the largest selection of quality joint cover products for floors, walls, ceiling and roofs. Our Expansion and seismic Joint cover systems deliver proven performance for multi-dimensional thermal and seismic movements, fire safety and many other specialized design criteria. Our systems meet and/or exceed current applicable regulatory and quality standards and code requirements.
As part of total customer commitment endeavour, DURASHIELD is also committed to offer specialist assistance and consultancy on influencing factors such as Seismic movement, fire ratings, wind sway and other special conditions during design phase to ensure that we extend our role beyond mere suppliers to that of a partner in your quest for absolute project success.
At DURASHIELD we are confident that satisfied customers are our most effective brand ambassadors. We will spare no effort in continuing our quest for greater market share through excellence in serving our customers BEYOND THE WRITTEN WORD.